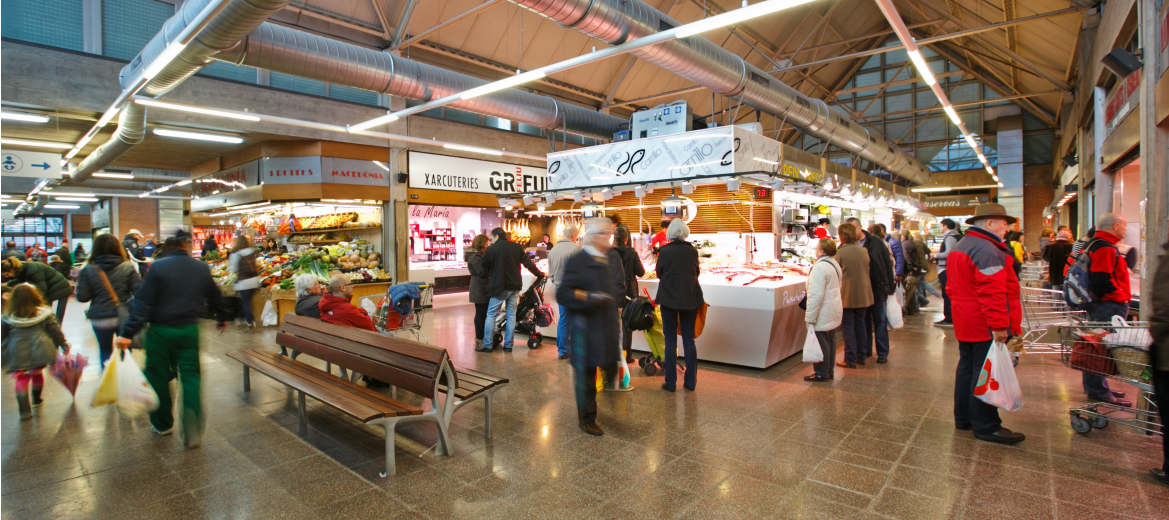 Mercat Torreblanca

Hi trobaràs 43 parades de mercat, de les quals 21 venen productes frescos a preus molt competitius. També hi ha 15 comerços variats.
UBICACIÓ
For privacy reasons Google Maps needs your permission to be loaded.
I Accept
Avinguda de la Torre Blanca, 10
HORARI
Obert de dilluns a dissabte de 8 a 14 h, tardes de 17 a 20 h els dimarts, dimecres i dijous, i els divendres de 8 a 20 h.
Agost: tancat les tardes dels dimecres i dijous.