Monastic site
The Monastery of Sant Cugat, occupied by a male religious community governed by the Rule of Saint Benedict, was in practice, like most large monasteries, a productive-administrative unit with an independent government system of counts and bishops. Although daily life took place within its walls, it had extensive holdings that provided it with everything essential for the monks' survival.
The walls defended the Monastery, separated it from the outside world, structured it and created an internal site of which the most important parts survive: the church, the Cloister and its rooms, and the Abbot's Palace.
Main entrance tower
This construction fulfilled the function of tribute tower to Octavià Castle and was the entrance to the monastic site, which had the essential elements to defend it from possible invaders.
Om Square
Om Square was the intermediate part between the strict enclosure and the outside world beyond the Monastery walls, which is why there were lay people here.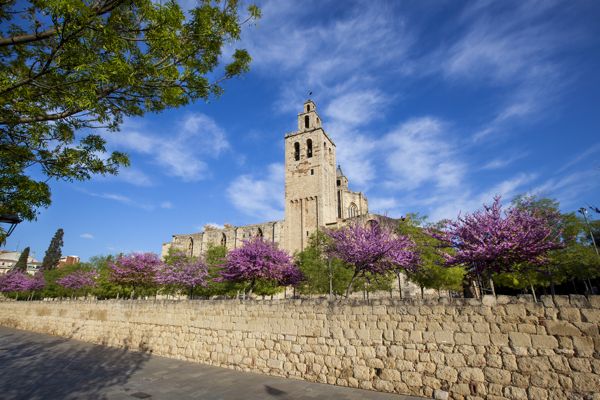 Medieval Walls
The isolation of the monasteries and their inhabitants is physically reflected by the walls that separate the monastic site from the rest of the world. From the 14th century, they were fortified and, consequently, became powerful defence walls.