MERCANTIC, PERMANENT ANTIQUES AND CURIOS MARKET
Mercantic is a small market village of antiques dealers, artisans and artists where different things happen every day. It is a reference in Europe for lovers of collecting and decoration.
Mercantic brings together around one hundred traders in an area of approximately 15,000 m2 divided between the Nau Central and Les Casetes, small shops made of wood of different colours. In the venue El Siglo there are live music concerts on Saturdays and Sundays. The second-hand bookshop, of the same name, boasts over 100,000 volumes and is the biggest in Spain. La Puntual is an art centre for young talents who show their works and hold creative workshops. Mercantic offers different food outlets and venues for events.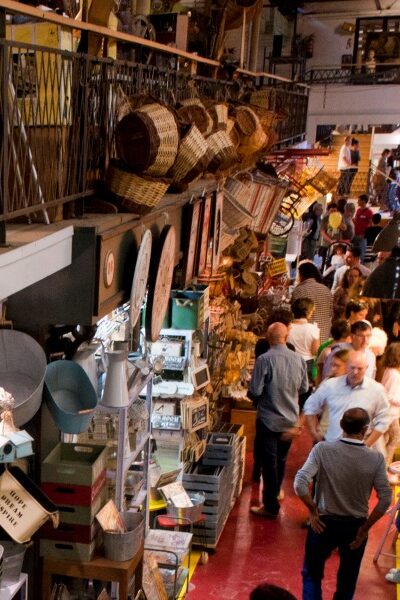 Weekly market. Every weekend the range of traders expands and it is the time to discover the traditional concert-aperitif on Saturdays and Sundays in El Siglo, and also the Food Market, which provides an interesting culinary selection with Food Trucks.

La Descarregada. The first Sunday of every month, in the morning, Mercantic becomes a big market of books, records, second-hand clothes and curios.

See the Mercantic website and the social networks to find out about the different activities programmed.