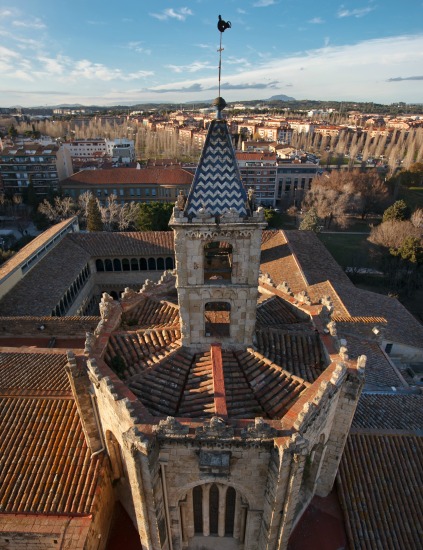 The bell tower, the church and the cloister
Visit the bell tower, hear the bells ring and enjoy splendid views of the city. Then, enter the majestic church and experience the evolution from Romanesque into Gothic. Finally, discover one of Europe's best-preserved Romanesque cloisters, with 144 uniquely-decorated capitals.
Bell tower: early 11th century.
Church: 12th – 14th centuries.
Museum of Sant Cugat – Cloister: Romanesque cloister from the 12th – 13th centuries.
Upper and Renaissance cloister: 16th century.
Monumental architectural complex: walk around the exterior.
Dates: April 29, May 6, July 1, 22 and 29.
Guided tour: 10 am, starting at the Tourism Office
Duration: 2 hours
Price per person: €8 (free for children under 7)