Bell Tower, testimony of the second monastic temple
The church's bell tower is one of the most emblematic elements of the monastic site. Built in diverse periods, this structure of 42 metres in height was not completed until the 18th century. The tolling of the bell marked the monks' routine while enabling communication with the village of Sant Cugat and its surrounding areas using a code of sound and rhythms known to all.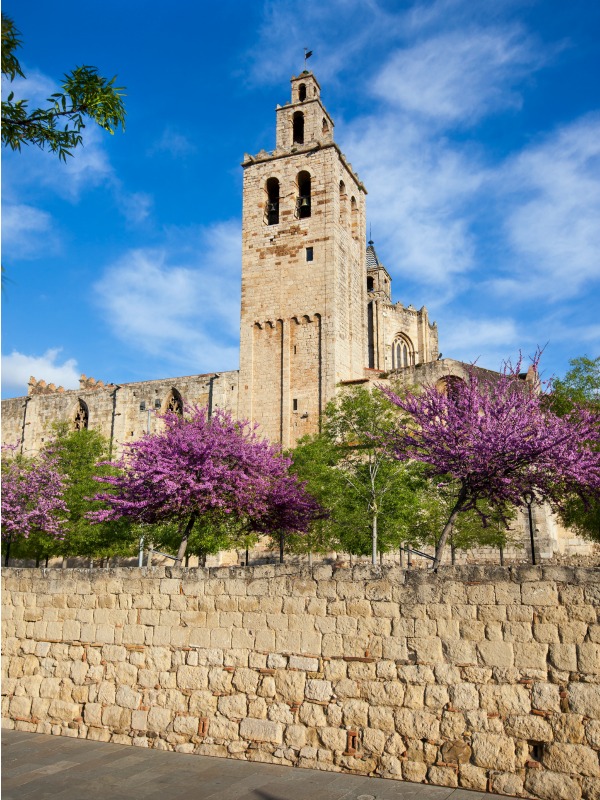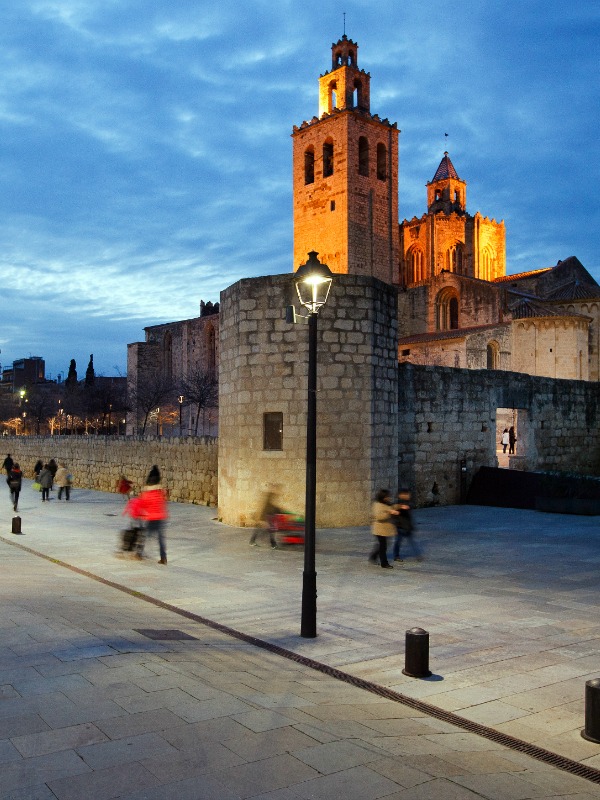 The bell tower is the only visible remains of the second monastic temple. Initially it was conceived as an external element, although today we find it integrated into the church. Given that the height and monumental character of the bell tower required a solid foundation, the builders decided to erect it upon one of the towers of the former Roman fortress. Work began in 1062.
The first section of the building reaches up to the blind niches, a decoration motif characteristic of Lombard style, although here there are also two arch stones of Islamic influence in two colours, white and red. Above these niches there is a floor with some bricked up openings that can still be made out today that were used to install the first bells, as we see in the painting of the Martyrdom of Saint Cugat, by the Germanic artist Ayne Bru, from the early 16th century, portraying the Monastery's church at it was then.
In 1760 the construction advanced upwards at the initiative of Abbot Gayolà, and a new upper floor was built for the liturgical bells and, on this floor, two small superimposed bodies for the clock bells.
Today the bell tower is divided into diverse floors, some of which can be visited. On the ground floor, we currently find the Chapel of Mercy, which in the 16th century was divided into two levels to accommodate the Renaissance organ. On the second level there is the bellows of the current organ, and on the third it is possible to see the early barrel vaults. Also on this floor we find a metal passageway over the church's baroque chapels, close to the old Gothic vaults that house them within. The fourth level is occupied by the clock from the late seventeenth century, which has been recently restored and is still responsible for ringing the bells. The 5th floor is the space reserved for the four liturgical bells. On the sixth there is the upper rooftop, from which it is possible to enjoy extraordinary views and, when the weather is fine, the monasteries of Montserrat and of Sant Llorenç del Munt.