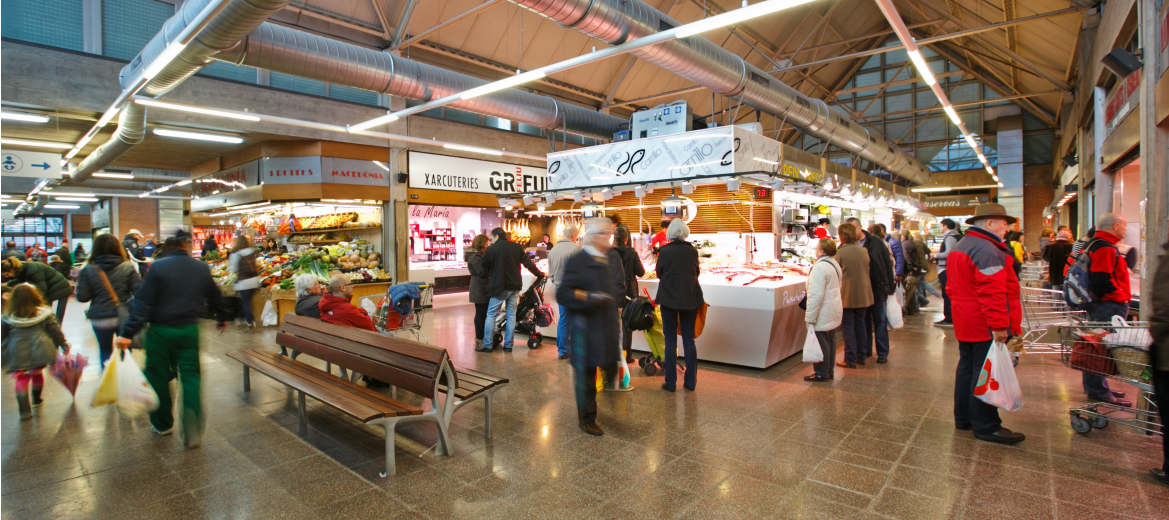 Torreblanca Market

You will find 43 market stalls, 21 of which sell fresh products at very competitive prices. There are also 15 varied shops.
LOCATION
Avinguda de la Torre Blanca, 10
LOCATION
Open Monday to Saturday 8 am to 2 pm, afternoons from 5 pm to 8 pm on Tuesday, Wednesday and Thursday, and Fridays 8 am to 8 pm. August: closed on Wednesday and Thursday afternoon.